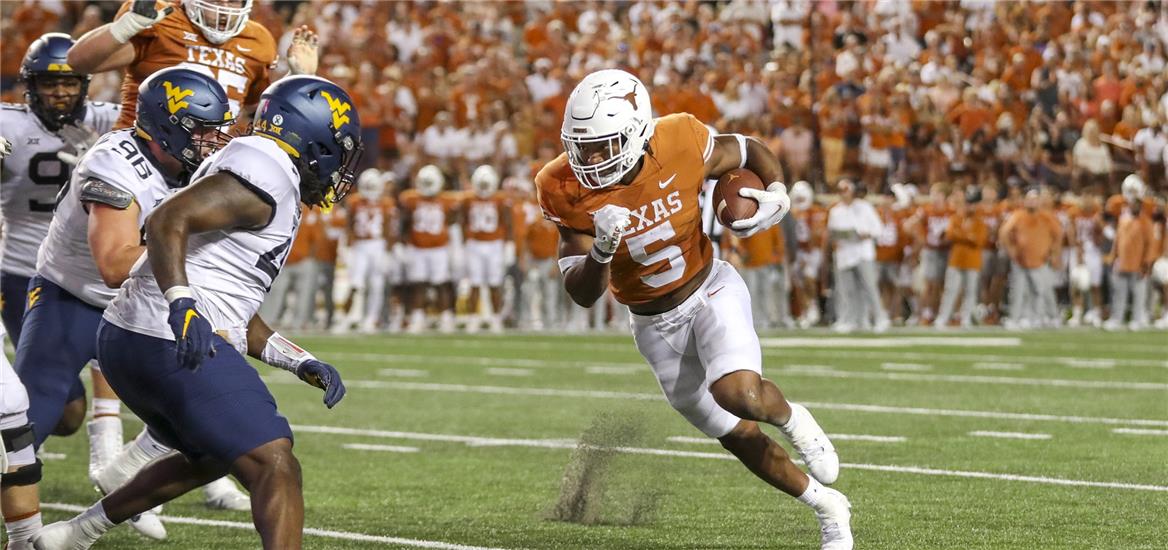 RUNNING BACK RANKINGS 2023 NFL DRAFT
Running back has become an increasingly marginalized position as far as the NFL draft goes lately, with only a solitary back being selected in the top round over the past two years - and that pick (Clyde Edwars-Helaire KC) barely made it -- at number 32. Teams now generally undervalue the position and have come to the consensus opinion that quality can be had later in the draft and still provide production on the field.

This drought of high-running back sections may be coming to an end in 2023 thanks to Texas Longhorn Bijan Robinson - he's a dominator at every level of the game. This former five-star recruit has ideal size at 6-0 220, explosive speed, the power to move the pile along with the natural instincts you look for at the position. Twenty years ago he would be viewed as a candidate for the top overall pick, in 2023, with luck he'll make the top half of the opening round.

There's a bit of drop-off after Robinson but still, talent can be found in the form of Alabama's Jahamyr Gibbs, who's not only is a shifty back with power he also excels in the receiving game.
Zack Evans from Ole Miss has a similar level of talent – he's a natural runner and an impressive athlete who struggled with injuries in 2021 while at TCU. He transferred to Ole Miss in the off-season with the hope of gaining more exposure and especially production - and so this year will be make or break for him.