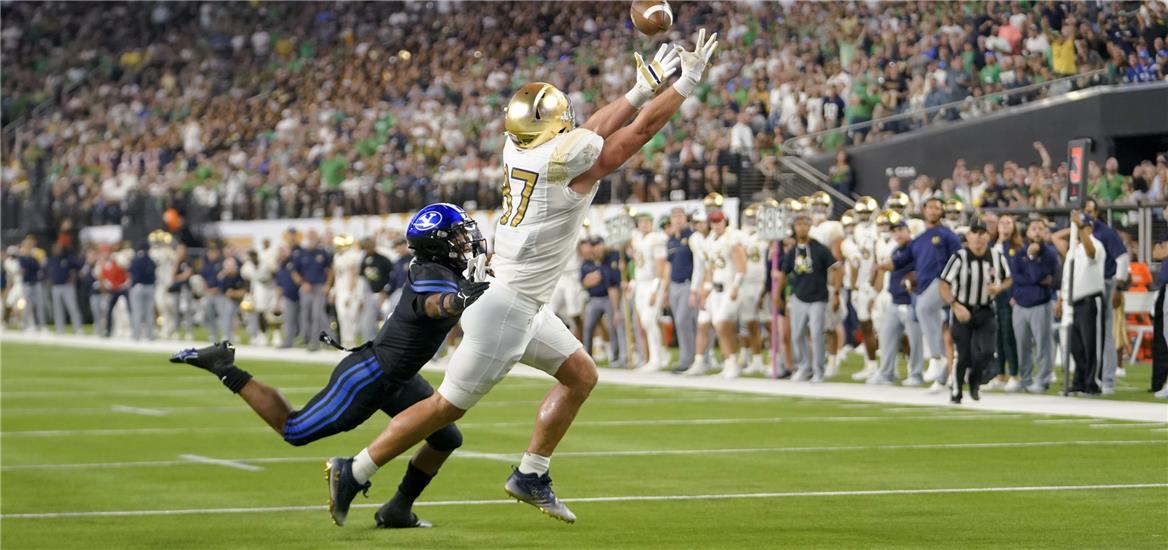 TIGHT END RANKINGS 2023 NFL DRAFT
The 2022 NFL Draft was hardly a bountiful year for the tight end position, especially when compared to the 2021 class. 2023, fortunately, looks closer to 2021 thanks to Notre Dame's Michael Mayer who looks at least in the 2022 pre-season, an almost slam dunk first-round prospect.

Mayer led the Irish in receptions the two previous years – a feat rarely achieved by a tight end. He's got good speed – probably in the mid 4.6's, has impressive size at 6-4 265, very soft hands, and catches pretty much everything thrown his way. He doesn't quite have the athletic ceiling of a Kyle Pitts which probably will limit his draft stock to the mid to late first round.

After Mayer, there is a little drop off in quality although not athleticism. Darnell Washington from Georgia is huge and has the power to dominate - currently, he's more potential than production however but still likely a high day-two pick.

Sam LaPorta from Iowa is currently one of our safest prospects and he's very much a traditional tight end with technique in spades but unexceptional overall athleticism.

The group is rounded out with a few players who probably will be picked somewhere in the third round in the form of Cameron Latu from Alabama, and Jahleel Billingsley from Texas.