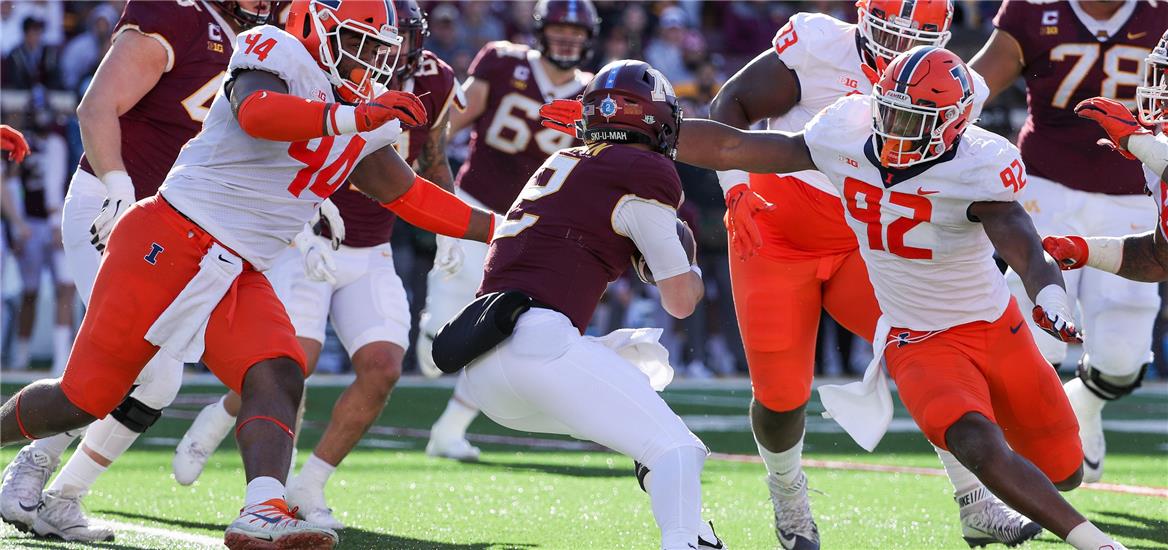 DEFENSIVE LINE RANKINGS 2024 NFL DRAFT
The 2024 NFL draft defensive line class is a solid group and while not containing any super high-level picks it still has a number of prospects who can dominate at the pro level. After an impressive debut in 2021, Ohio State'sMaason Smith's 2022 season was hampered by an ACL tear. As he approaches full recovery, the expectations for this DT/DE hybrid are high for his return in 2023. Standing at 6'5" and weighing 300 pounds, Smith's rare combination of versatility - able to play all along the line, and huge raw talent makes him the potential top-rated defensive line prospect in the 2024 NFL Draft.

Former five-star prospect Ohio State's, J.T. Tuimoloau is a huge athletic talent, he runs in the low 4.6's and weighs in at 270 lbs He's put up good numbers during his first two years and is due for a breakout season, if he does he has high first-round potential.

While playing on the best defense in the nation at Ohio State Michael Hall Jr. put up an impressive season in 2022 despite having to fight for playing time on a loaded Buck Eye team. He's quick enough to line up outside the OT and has the strength to easily hold up inside. Assuming he gets the reps in 2023 expect a breakout year from him.