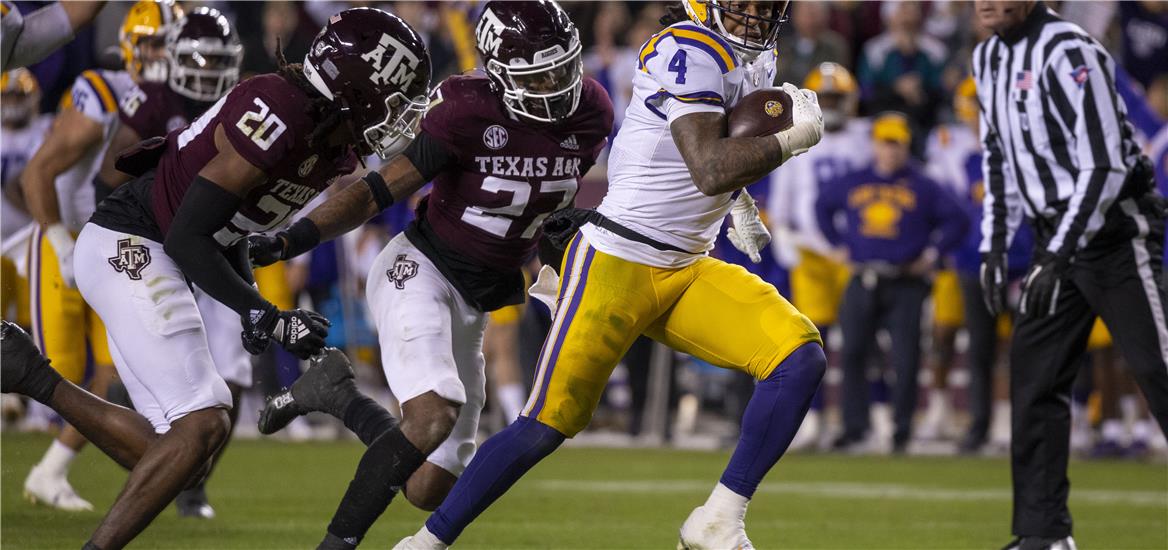 SAFETY PROSPECT RANKINGS 2023 NFL DRAFT
Our two top-ranked safeties in the 2023 draft class are both Alabama players in the form of Jordan Battle and Brian Branch. Battle is a traditional safety with excellent measurables (6-1 and 206lbs) combined with good speed (4.46 in the forty) and with very good career production. He however surprised us by not declaring as a junior for the 2022 draft where he would have likely been selected higher than this year due to a drop in performance as a senior.

Branch would likely have been regarded a bit of a tweener a few years ago but now with the nickel back (safety/corner) developing into a full-time pro role, he will be in much demand. He's put up amazing production as a slot corner over the past couple of years and in addition, to being great in coverage he's an elite run defender who rarely misses a tackle.

Antonio Johnson from Texas rounds out the best of the class. He's more of a strong safety box player, who hits hard and always wraps up, he, however, needs some work in coverage, especially in deep zone.