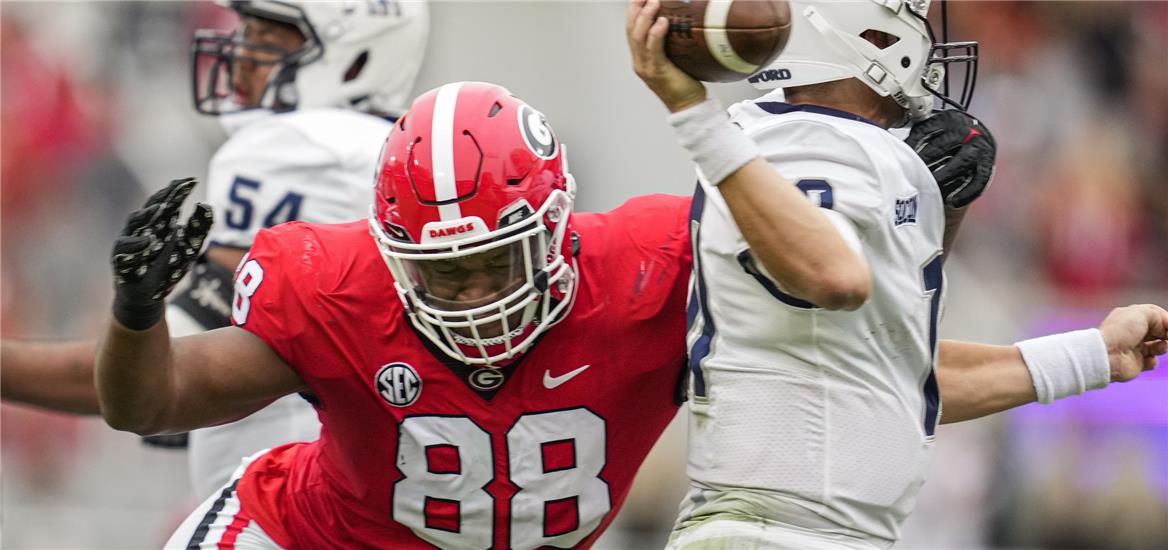 DEFENSIVE LINE RANKINGS 2023
The 2023 defensive line class is impressive especially as we've included both defensive tackles and defensive ends. It contains three players we consider elite and potentially worthy of a top ten pick.

Jalen Carter looks to us like a can't miss prospect, he's got ideal size combined with long arms and has amazing pass rush skills for an interior player. Carter currently is in contention to be a top-five pick. Bresee who will likely be viewed as a three-tec at the pro level – has immense strength and dominated offensive lineman with regularity during 2021 and will, unless he suffers a major fall from grace not last past the mid-point of round one of the 2023 NFL Draft.

Clemson's Mile Murphy a junior DE displays supreme power and at 275 lbs is equally able as both a run stuffer and pass rusher he will likely start from day one as a pro and dominate.