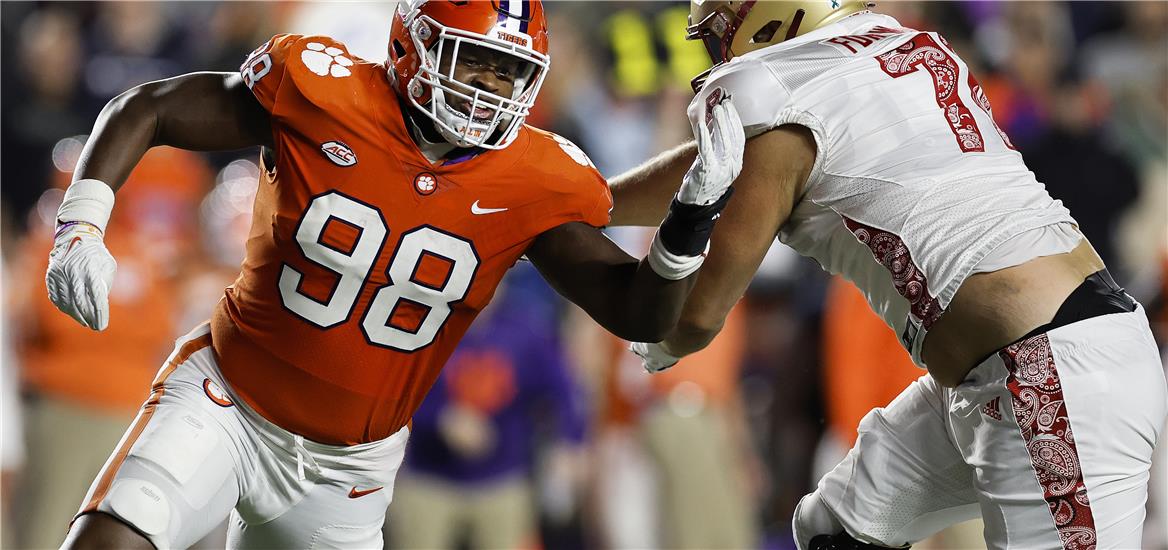 DEFENSIVE END RANKINGS 2023 NFL DRAFT
Categorizing positions for the front seven in the NFL has become difficult of late. There used to be a clear separation between defensive tackle, defensive end, and outside linebacker – now DEs and OLBs are often lumped into a general non-specific EDGE category. We have in an attempt to provide some clarity over the position split the EDGE players into DEs and OLBs.

With this in mind, this lists prospects who are classified as defensive ends and edge players and excludes any obvious LBs. It has three players that stand out from the rest, Clemson's Mile Murphy, Isaiah Foskey from Notre Dame, and BJ Ojulari from LSU.

Murphy a junior DE displays elite power and at 275 lbs is equally able as both a run stuffer and pass rusher. Foskey possesses similar traits and could easily be selected in the top half of the draft if he continues in the same vein as 2021.

Brother of Giants edge rusher Azeez Ojulari, BJ is a bit of a tweener at 245lbs - officially listed as a defensive end but has more linebacker traits. Despite this, he has impressive upside as a pass-rusher and will likely not make it passed the first day of the draft.