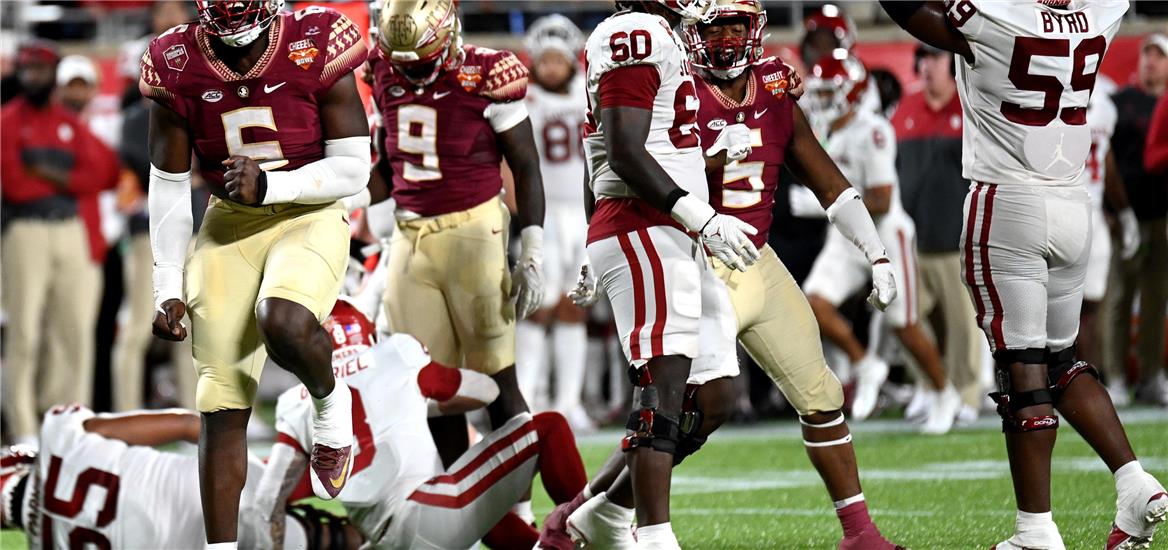 EDGE RUSHER RANKINGS 2024 NFL DRAFT
The 2024 NFL Draft, doesn't possess the generational talent we have come to expect at edge from recent draft classes, however, it still contains a number of impact pro players. It's topped by Jared Verse who surprisingly returned to Florida State after a dominating 2022 season where he logged 9 sacks. Expect him to continue to develop and put up even better numbers in 2023.

Former five-star prospect Ohio State's, J.T. Tuimoloau is a huge athletic talent, he runs in the low 4.6's and weighs in at 270 lbs He's put up good numbers during his first two years and is due for a breakout season, if he does he has high first-round potential.

Alabama's Dallas Turner another five-star prospect has been overshadowed by Will Anderson Jr. thus far but despite this, he's still managed to log 14 sacks. He's somewhat undersized but makes up for it with elite speed and explosiveness. All the attention will be on him in 2023 now and will be a high pick if he can fulfill his potential.