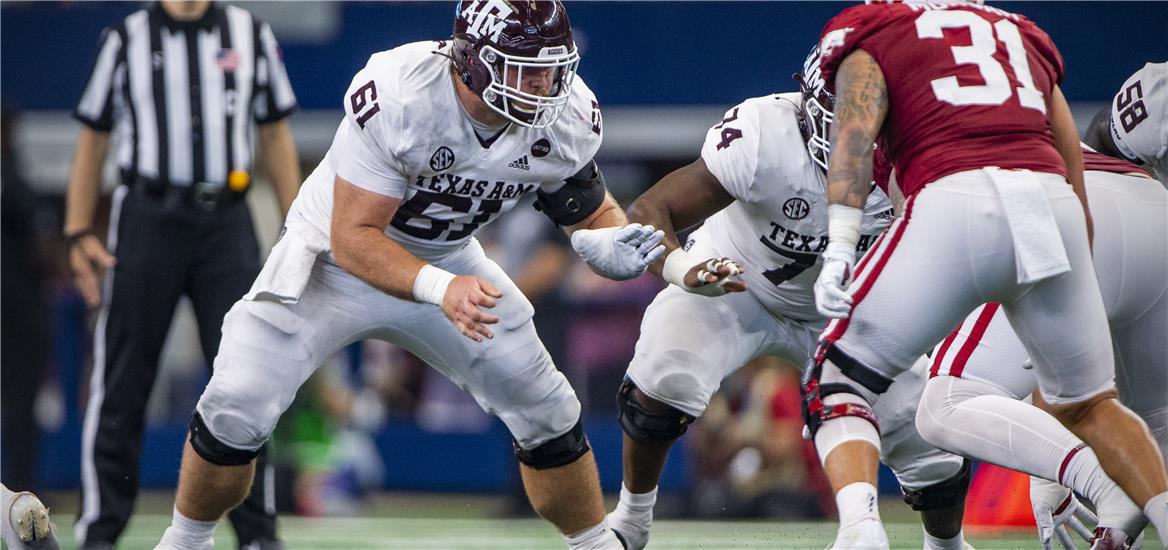 OFFENSIVE LINE RANKINGS 2024 NFL DRAFT
The 2024 offensive line class is good but not elite and we currently project five prospects being selected in the first round. Offensive tackle Joe Alt from Notre Dame stands out from the pack in terms of pure production where he was elite as both a pass blocker and run blocker in 2022. Currently, he's officially measured as 6-7 however he may be as tall as 6-8, weighing in at 315 pounds and combining a huge wingspan.

Penn State's Olu Fashanu surprisingly chose to stay in school despite being a no-brainer first-round pick in the 2023 NFL Draft. He could well be the best protector in the class and didn't surrender a sack in all of 2022, however, his run-blocking is a bit of a work in progress. Despite this, his prototypical measurables still make him a likely high first-round selection.

Cooper Beebe from Kansas State, who transitioned from an offensive tackle to left guard in 2022 is easily the best interior prospect, he has been elite as a pass-blocker over the last two seasons.
The likely top center in the class is Sedrick Van Pran from Georgia. In the past two years, Van Pran has demonstrated elite pass-blocking skills and, surrendered just one sack on 1878 snaps.