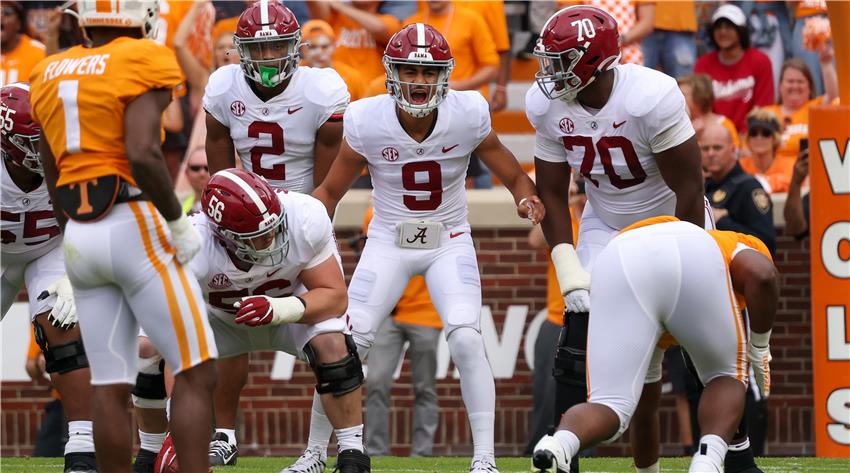 Bryce Young QB Alabama | NFL Draft Profile & Scouting Report
Bryce Young QB Alabama
NFL Draft Profile & Scouting Report
Last Updated:

04/18/2023

Draft Year:

2023

40 time:

4.52 seconds (96%*)

Age:

22.2

DOB:

07/25/2001

Measurables:

Height:

5-10 (1%*)

Weight:

204 (6%*)

Hands:

9 3/4 (58%*)

Arm:

30 1/2 (15%*)

Span:

73 4/8 (16%*)

Forty:

4.52 (O) (96%*)

(C)

- NFL Combine

(P)

- Pro Day

(O)

- Other

(HS)

-Estimated from High School Combine

For an explanation of how the (HS) data is calculated see

this article

*Percentile calculated on how any given stat would rank at the NFL combine historically in the player's position group (Higher value represents better perfomance).
Last Updated:

04/18/2023

Draft Year:

2023

40 time:

4.52 seconds (96%*)

Age:

22.2

DOB:

07/25/2001

*Percentile calculated on how any given stat would rank at the NFL combine historically in the player's position group (Higher value represents better perfomance).
Overall Rating:

93.6 / 100

Game performance weighted rating
Short Passing:

88%
Medium Passing:

97%
Long Passing:

97%
Rush/Scramble:

70%

DRAFT PROJECTION:

1st - Top 5

Overall Rank:

#1

Position rank:

#1

College Games:

32

College Snaps:

1848

Grade:

ESPN RATING: 91/100

OVR Rank:

#5

Pos Rank:

#1

Grade:

247 RATING: 100/100

Ovr Rank:

#1

Pos Rank:

#1

Grade:

RIVALS RATING: 6.1 (100%)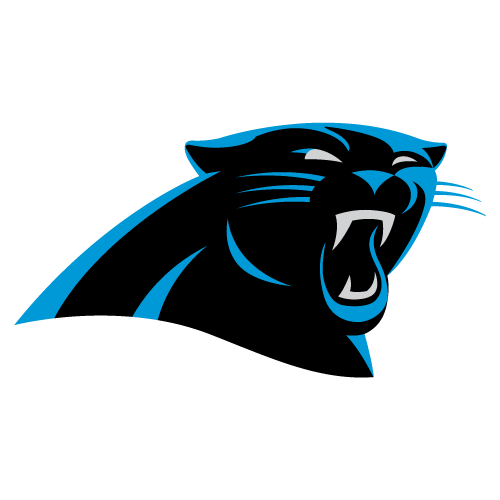 Drafted: ROUND: 1 - Pick Number: 1 (CAR)
Draft Profile: Bio
Bryce Young attended Mater Dei High School and was rated a 5-star recruit by ESPN and handed a 5-star grade by 247 Sports. He was selected to play in the U.S. Army All-American Bowl in San Antonio, Texas, where he earned Offensive MVP honors and was named the All-American Bowl Player of the Year After high school Young opted to join Alabama after being massively recruited.

In 2020 as a freshman Young saw action in 7 games for the Crimson Tide while backing up New England Patriot's Mac Jones as he threw for 156 yards on 22 attempts with a completion percentage of 59.1 for an average of 7.1 yards per pass, with one TD, while taking 7 sacks, and a QB rating of 96.0.

In 2021 as a sophomore he exploded onto the scene while playing in 14 games as he passed for 4491 yards on 492 attempts with a completion percent of 67.1 for an average of 9.1 yards per pass, with 45 TDs, while also taking 32 sacks, and put up a QB rating of 122.3. He added 45 runs for a total of 273 yards at an average of 6.1 per rush.

As a junior in 2022 Young continued to put up elite numbers as he played a total of 14 games. He finished the year with 3325 yards and put up a completion percentage of 64.5 for an average of 8.4 yards per attempt, with 32 TDs and just five interceptions, he was sacked just 16 times, with a QB rating of 114.9. This was the third-best in the SEC. As a runner, Young logged 33 runs for a total of 306 yards at an average of 9.3 yards per run.
Honors & awards
At the end of the 2021 season received an array of awards -- won the Heisman Trophy, and in addition, won the college football's Player of the Year by the Associated Press the winner of the Maxwell Award, and was also recognized as college football's top player. He also claimed the Davey O'Brien and Manning awards, both presented annually to the nation's top quarterback, and was a consensus first-team All-American by the AP, FWAA, and TSN.

In 2022 he became the only quarterback in Alabama history to throw for 3,000-plus yards in two seasons, finished second in program history for career passing yards (8,356) and passing touchdowns (80). He also was the Crimson Tide's all-time leader for five-touchdown games with five, was selected as a second-team All-American by Pro Football Focus and USA Today, earned second-team All-SEC honors from the Associated Press, finished second in the SEC and tied for 10th nationally for passing touchdowns with 32. He was the sixth in the Heisman voting particularly impressive given he won it the previous year.
Scouting Report: Strengths
Really good leader with a super high football IQ - is really respected by team and coaches alike
Has the ability to come through when it matters most - he has an innate ability to lead his team from behind. Montana-like presence in the huddle
Super instinctive when it comes to avoiding the rush, he plays like he has eyes in the back of his head and displays an elite ability to get the pass off, even under incredible pressure
The usual criticism of Alabama quarterbacks (producing impressive stats because of the elite talent around him) can't be leveled at Young, as he produced a similar elite season in '22 as '21 while losing his two top receivers to the '22 draft
Very confident passer and shows good accuracy and feel when in rhythm. Demonstrated even better ball placement from past years and constantly throws very catchable passes
Quick-footed and balanced in dropping back, scanning the field. He rarely retreats or takes his eyes away from the secondary to look at the rush.
Possesses decent arm strength although it's not elite - he's still capable of making every NFL throw easily. Zips to all areas of the field, demonstrating very good touch on underneath routes to running backs and receivers, as well as down the sideline on deep passes.
Possesses excellent straight-line speed (has a chance to break into the 4.4's at the combine) for the quarterback position and vision, impressive mobility to evade defenders in the open field, and good strength considering his size
Extraordinary accuracy to all levels. He consistently throws to the open receiver. Excellent touch down the seam to fit the ball between defenders.
Scouting Report: Weaknesses
Young is undersized and doesn't come close to having the prototypical stature you look for in a pro quarterback, this however hasn't translated into poor production. He still may be viewed as a player who could be an injury risk at the next level
Has already missed time this year - lost time in 2022 due to a shoulder injury. This may scare some teams off
Arm strength is not elite - doesn't have a cannon, although still manages to get enough zip on most of his throws
Player Comparison
Russell Wilson
Scouting Report: Summary
Bryce Young has the ability to become a generational talent at the next level. He has impressive arm talent, excellent overall accuracy, elite mobility, and a sky-high football IQ with fast processing of the play in progress. Sometimes it seems he's brain is working twice as fast as everybody else's on the field and it's a pleasure to watch!

He finally had to face adversity in 2022 as Alabama's once-great team proved to be far from that, but he still battled through and game after game put up an array of incredible performances.

The only major negative we can find to Young is his susceptibility to injury, and while playing behind an elite (for the most part) Tide offensive line he's been able to stay on the field - behind a subpar basement-dwelling pro line things could turn bad, quickly. This is a potentially serious issue - any team that drafts him will need to have the team to keep him upright. Despite this we still consider Bryce Young to be the best player in the class and easily worthy of the top pick in the 2023 NFL Draft.
Bryce Young percentiles vs other Quarterback's
(NFL Combine historically - higher value represents better perfomance)
Update - 04/18/2023
The big story of the combine was Young checking in at just 5-10, two inches smaller than billed. This will further scare some teams off who were already apprehensive he had the stature to hold up in the pro game.
How other scouting services rate Bryce Young (Overall Rank)
All Scouts AverageOverall Rank
4.2
All Scouts AveragePosition Rank
1.0