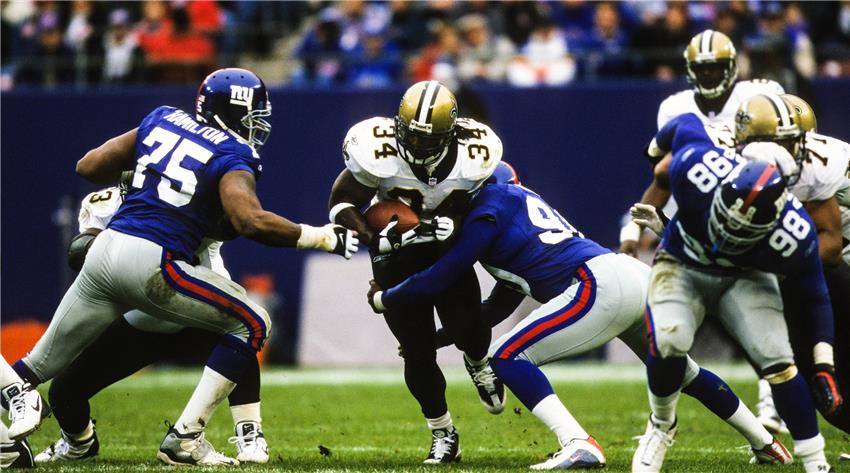 First Impressions Deceive – The NFL's Week 1 Mirage
There's no buzz quite like Week 1 of the NFL season. After an offseason of combing through draft analyses, dissecting training camp battles, and speculating over preseason flashes, the real deal finally lands. Fantasy rosters are locked, bets placed, and the Monday morning quarterbacks are just waiting to dissect every play.
Take Peyton Manning, for instance. In 2015, after a rough Week 1 performance against the Ravens, murmurs started. "Has the Sheriff lost his touch?" Spoiler alert: He ended that season with a Super Bowl ring. And on the flip side, remember RGIII's electric debut in 2012? After that game, DC was ready to erect a statue in his honor. But as history showed us, it's never wise to bet the farm on opening day.

Famed commentator Chris Collinsworth once quipped after a rollercoaster Week 1 game, "If the season was one week long, half these teams would be legends and the other half-forgotten." And ain't that the truth?

Week 1 is a spectacle, no doubt, but it's the tip of the iceberg. For all its hype, we've got to remember — the season's a marathon, not a sprint.

Those Week 1 Fireworks That Fizzled Out
The NFL's opening week can be a masterclass in deception. Over the years, we've seen teams that seemed poised for greatness after dominant Week 1 performances, only to watch their seasons go off the rails.

Take the 2003 Miami Dolphins as Exhibit A. Ricky Williams was coming off a rushing title, and the Fins looked unstoppable, routing the Bills 21-10 in their opener. The offense was humming, the defense was stifling, and Miami fans were buzzing. "Is this the year we go the distance?" But alas, as the season wore on, that Week 1 magic evaporated. Injuries piled up, and the team's chemistry seemed off. By season's end, they were a disappointing 10-6, missing the playoffs entirely.

Shift the scene to the 2012 Arizona Cardinals. With a gritty win over the mighty Seahawks in Week 1, it felt like a statement game. Kevin Kolb, stepping in for an injured John Skelton, led a game-winning drive that had Cards fans dreaming big. But the fairy tale was short-lived. The Cards went on a 9-game losing streak midseason, and that Week 1 win felt like a distant memory. They limped to a 5-11 record, a stark contrast to the promise they showed in September.

And then there's the saga of the 2019 Cleveland Browns. The offseason was buzzing with talk about Baker Mayfield, Odell Beckham Jr., and a team that looked ready to turn the corner. Week 1 only added fuel to the fire with a resounding victory. Yet, as weeks turned into months, the Browns couldn't find consistency. Dropped passes, missed tackles, and off-field drama culminated in a lackluster 6-10 finish, a far cry from the Super Bowl aspirations they harbored.

Hall of Famer Jerry Rice once said, "It's not about the start but about the finish." While Week 1 can set the stage, it's the subsequent weeks that truly define a team's mettle. And as history has shown, early celebrations can be premature.

Rough Starts, Fairytale Finishes
The beauty of the NFL lies in its unpredictability. Over the decades, we've witnessed teams that were written off after dismal Week 1 showings, only to rally and etch their names in the annals of football lore.

Cast your mind back to the 1993 Dallas Cowboys. Fresh off a Super Bowl win the previous year, expectations were sky-high. But in Week 1, they hit a snag, falling to their arch-rivals, the Washington Redskins. Without their star running back Emmitt Smith, who was holding out due to a contract dispute, the offense looked out of sync. However, once Smith returned to the fold, the Cowboys found their groove. They stormed back, clinching their division and eventually capturing their second consecutive Super Bowl. That Week 1 hiccup? Merely a footnote in a storied season.

Then there's the saga of the 2001 New England Patriots. The season began on a somber note, with a loss to the Cincinnati Bengals. When their starting quarterback, Drew Bledsoe, suffered a serious injury in Week 2, things appeared grim. But as fate would have it, this set the stage for Tom Brady's ascendancy. The unheralded sixth-round pick took the reins and never looked back. The Pats, rallying behind their new leader, embarked on a Cinderella run that culminated in a Super Bowl win against the heavily favored St. Louis Rams. It was the birth of a dynasty, all from the ashes of a rocky start.

And who could forget the 2014 Seattle Seahawks? After hoisting the Lombardi Trophy the previous year, they opened their season with a disheartening loss to the St. Louis Rams. Doubts crept in. Was the "Legion of Boom" losing its edge? But true champions have a knack for bouncing back. The Seahawks rallied, finishing the season 12-4. Their resilience took them all the way to Super Bowl XLIX. While they fell short in a heartbreaker, their journey from a Week 1 defeat to the biggest stage in football was nothing short of remarkable.

Legendary coach Vince Lombardi once remarked, "It's not whether you get knocked down; it's whether you get up." The NFL is a testament to this ethos, where early setbacks pave the way for legendary comebacks.

Why We're All Suckers for Week 1 Drama
There's something inherently human about latching onto the first piece of evidence we see, and in the world of the NFL, Week 1 is that tantalizing first bite. But why do we, seasoned fans and pundits alike, get swept up in the whirlwind of opening week narratives?

For one, football is an emotional rollercoaster. After a long offseason of speculation, mock drafts, and training camp buzz, Week 1 is our first real taste of action. Every pass, run, and tackle is magnified. A rookie's breakout performance or a veteran's slip-up becomes the talk of the town. We're starving for football, and Week 1 is our feast.

Plus, let's face it: hot takes are fun. They fuel our debates, group chats, and radio call-ins. Who didn't enjoy the audacious claims about Patrick Mahomes being "just another system QB" after his first few starts? Or the declarations that Adrian Peterson was "washed up" before he silenced critics with a 2,000-yard season?

But as any seasoned coach will tell you, football is a game of adjustments. Bill Belichick, the mastermind behind the Patriots' dynasty, once said, "You can't win a championship in September." It's a reminder that while Week 1 offers clues, it's the entire body of work that matters.

So, while it's tempting to crown champs or write off teams based on one game, history has shown us that Week 1's sizzle doesn't always lead to end-of-season steak.

A Gentle Reminder for the Season Ahead
In the grand tapestry of an NFL season, Week 1 is but a single thread. It's the initial brushstroke on a canvas that will be painted with triumphs, heartbreaks, and countless plot twists. As fans, it's easy to get caught up in the moment, to ride the high of a victory or wallow in the despair of a loss. But if there's one thing seasoned football aficionados know, it's that the real story unfolds over time.

Remember the countless 'surefire' Super Bowl picks that faltered by mid-season? Or the 'doomed' squads that found their rhythm and made improbable playoff runs? The NFL's rich history is a testament to its unpredictability.

Take the 2007 New York Giants, for instance. After a shaky start, many were ready to write off their season. Yet, game by game, they clawed their way back, culminating in one of the biggest Super Bowl upsets in history. It's a classic case of why you don't judge a book by its first chapter.

Deion Sanders, with his usual flair, once said, "If you think you know football after watching Week 1, you're fooling yourself. The real game? It's just getting started." And he's right. So, as we dissect, debate, and revel in the aftermath of Week 1, let's keep one thing in mind: the best is yet to come.

As the echoes of Week 1 fade, seasoned NFL aficionados know better than to make sweeping judgments. The league, with its intricate strategies, evolving rosters, and unpredictable injuries, is not one to be easily decoded. One week's juggernaut can be the next week's underdog. The tape from Week 1 is merely the first of many to be studied, dissected, and debated upon.

For those who've tracked the league's ebbs and flows, the real intrigue lies ahead. Matchups will intensify, playoff scenarios will loom large, and every snap, every play call, will carry heightened significance.

So, while the hot takes will continue to flow, and the Monday morning quarterbacks dissect every play, the true connoisseurs of the game will watch with a patient eye, knowing that the heart of the NFL season is yet to unfold. In the chess match that is professional football, we've only just made the opening moves.