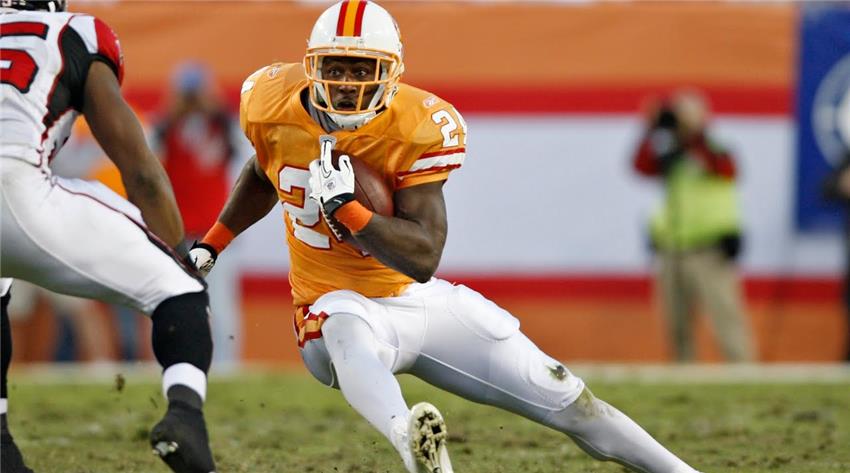 The Curious Case of Injuries
It is so hard to predict. Clearly the talent jumps off the board or coaches wouldn't even consider it, but they all have too. What do you do if the prospect you love has a history of injuries? This hit and miss tale is as old as the draft. How do you draft with confidence a player who has an injury history?
Sam Bradford had an amazing 2008 season for Oklahoma. He followed up a solid red shirt Freshman season with a Sophomore Heisman winning campaign. Unlike Jason White before him, he had physical gifts. He was a solid athlete, with arm strength, size, and arm talent. He threw for 4700 yards and 50 touchdowns. He passed up on the NFL draft to return for his junior year. Then the injuries came.
It actually started his Freshman year. He was forced to leave the Texas Tech game because of a concussion. In his Junior year, he suffered a third-degree AC Joint sprain against BYU. He re-injured his Shoulder in the Texas game. What do all three games have in common? Oklahoma lost the games after Sam went down. Sam Bradford then declared for the NFL Draft.
Knowing this history, the Rams took Sam Bradford with the First pick in the Draft. Though he flashed solid play here and there, he was injured throughout his tenure for the Rams and was off the team after missing an entire season due to an ACL injury he suffered after a pre-season sack. He didn't get to throw in the pre-draft workouts, so the Rams were banking on his history and his interviews. 78 Million Dollar contract later, he did not work out. I have always wondered how many people in the front office wondered, not only did he get injured in college, but his injury resulted in losses. Yet they ignored his durability and took a chance. Jobs and games were lost due to this decision.
Quarterback is not the lone position to have this burden. Cadillac Williams was a star at Auburn. He has the name, the size, the power, and the home run-hitting ability that is rare at the running back position. He also had injuries. In 2002 He broke his lower left fibula against Florida. In 2003 he broke his ankle. He had a great 2004, but the injury history was still part of his resume. Ronnie Brown helped carry the load for those Auburn teams. He too missed several games due to a hamstring injury.
Then came draft day. The buzz was all about the top 3 running backs. A much different era of football as they prioritized controlling the clock and red zone finishes in that day. So Running back was right at the top of the draft. The eye-catching prospects were Williams, Brown, and Cedric Benson of Texas. Many draft experts felt that Ronnie Brown was the best of the group because he didn't have as many carries as Williams and Benson. It was assumed that he would have a better career because his college days didn't take as many miles off of him. His hamstring injury was ignored and his pass-catching and low hit count made most consider him the safest pick.
Williams was still considered a top pick, but he was slotted behind Brown even though he had far more production. Brown was selected 2nd by the Miami Dolphins and Williams was selected 5th by the Tampa Bay Buccaneers. Yet injuries and inconsistency hurt both Brown and Williams. Meanwhile, Cedric Benson, the one who was thought to have the most miles on him, was used to the pounding of carrying the ball and was more durable than both in the NFL. He had an excellent run when he got to Cincinnati because he was durable and when the right setting came his way he excelled. History doesn't remember that he has the most rushing yards of the group, but he was durable in college, while Williams and Brown were not.
The defensive example is Titan Caleb Farley. Farley missed a season with a torn ACL and then opted out his junior year at Virginia Tech. Yet he has elite athleticism and unteachable speed. His pre-draft numbers are exceptional for a 6'2 200 pound cornerback. In the draft, many experts felt he had the best potential to be great out of all the defensive backs in the 2021 draft. The Tennessee Titans drafted him 22nd overall. Sadly his injuries followed him. Another ACL injury put him out for a season and various injuries have kept him in a backup roll. He is currently playing behind Auburn All-American and 2nd Rounder Roger McCreary. Roger had 4 years of starting experience and his durability and competitiveness put him in the starting role ahead of Farley.
It's not Farley's fault. It's not any of their faults. In a perfect world, they would get to use their skill and succeed or fail based on time on the field. Yet they didn't get the chance because their bodies betrayed them. Durability is not a skill, but it is an attribute needed to excel in the NFL.
Interestingly enough, the thing that makes this so intriguing is the fact that it's not always that way. If everyone with a college injury history didn't work out, I wouldn't be writing this article. Adrian Peterson missed a lot of games in college due to injury. He has also missed entire seasons in the NFL. Yet he is one of the greatest players to ever carry a football in NFL History. Frank Gore was injured throughout his Miami Hurricanes career, and yet he has 16,000 rushing yards in 16 Seasons. Jaylon Smith had a horrific knee injury but came back to have a very solid career with the Cowboys. These are great success stories drafted in various rounds. No matter the round drafted, it is always a risk. There is a built-in excuse if they don't work out, but there is also ammunition for detractors. As we head into the NFL Draft, there are again names that have circles and underlines on them. Do we risk taking him after what we know about his injury history...do we risk not taking him?
Written by Steven Wright
Follow @steventhewarman