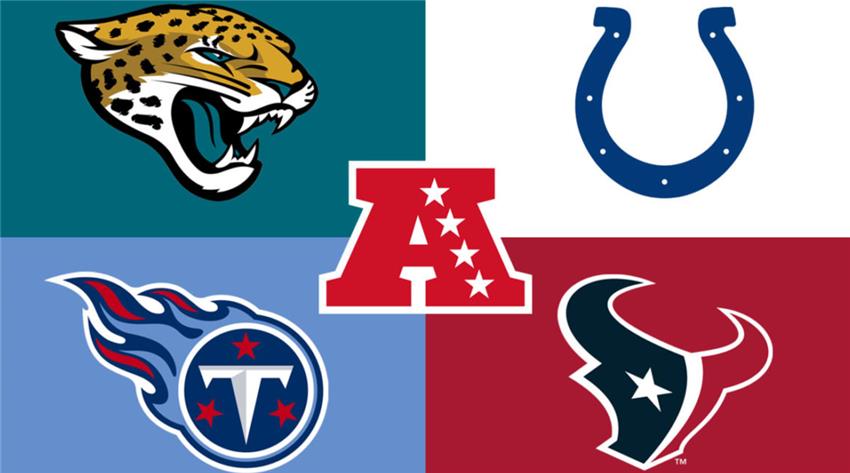 AFC SOUTH TEAM NEEDS HEADING INTO FREE AGENCY AND THE 2023 NFL DRAFT
The AFC South is a tougher one to analyze. The Jaguars are up and coming, but are they actually a force to be reckoned with? The Titans are stuck in some weird NFL purgatory, seemingly destined to be fringe playoff contenders playoff contenders year after year with no real shot at the Super Bowl.
The Colts were surprisingly terrible this year, and everyone knows the Texans are one of the worst teams in the NFL. But can they all turn it around? Today, we'll analyze the needs for each team in the division and how they can get more competitive for next season
JACKSONVILLE JAGUARS TEAM NEEDS
Interior OL - The addition of Brandon Scherff was a good one for the Jaguars last off-season. That being said, they still need more help on the interior of the offensive line. They struggled to establish a hard-hitting run game between the tackles, and they would become a much more dangerous offense if they could fix that for next season. One or two more effective players should do the trick in getting this line over the hump.
Cornerback - C.J. Henderson didn't turn out to be the player they thought they were getting with the ninth overall pick in the 2020 draft, and now he's out of town completely. Tyson Campell and Shaquill Griffin have both done an okay job of holding down the secondary for the Jaguars, but they'll need some real starpower or depth if they want to compete in the star-studded AFC Conference.
Defensive line - The future of the offense is bright with Trevor Lawrence at the helm, so now the defense will need to improve to make the Jaguars a real threat. The defensive line would be a great start. They don't really have any notable names in the trenches outside of Josh Allen (who's actually a linebacker), and they'll need to bring someone in to shore up this weak unit. Our latest mock draft has them selecting LSU's BJ Ojulari, who thrived as a pass rusher in the SEC and would bring a day-one impact to this team.
TENNESSEE TITANS TEAM NEEDS
Offensive Tackle - The identity of Tennessee's offense has been the run game for the past five or so years. It has worked for them pretty well so far, but they'll need to continue to make investments into the offensive line if they want to continue their dominance. Our latest mock draft has them trading up for OT Paris Johnson Jr. out of Ohio State. He's a dominant physical specimen who can move people in the run game, and he has the potential to be the best lineman in this class.
Wide Receiver - Treylon Burks' rookie year was plagued with injuries after the team used a first-round pick on him last year, and it remains to be seen what kind of a player he will actually be. No matter if he turns out to be really good or if he turns out to be underwhelming, they will need more help at the wide receiver position. Their offense is perhaps the most one-dimensional offense in the entire NFL, so bringing in a young guy who can catch passes would go a long way in fixing that and clearing the box a bit more for Derrick Henry.
Edge - The Titans have done a lot to try to address this position over the past few off-seasons, but nothing has been super effective. They signed Harold Landry III to a big extension, but he hasn't been able to produce much because of injuries. They also signed Bud Dupree to a big deal a few off-seasons ago, but he has underwhelmed and may be on his way out. The team could possibly look to the draft, free agency, or even a trade to address this need, but they really just need to make a move one way or another.
INDIANAPOLIS COLTS TEAM NEEDS
Quarterback - The Colts have been barely surviving year-to-year with old, washed-up veteran quarterbacks since Andrew Luck retired, and it remains by far their biggest position of need. Fortunately, they hold the fourth-overall pick in this year's draft, so they should have a solid shot to land one of the top guys. They could also go all-in and trade up for a guy like Bryce Young, but that would require more capital. Our latest mock had them staying put and grabbing QB Will Levis from Kentucky to hopefully be their franchise guy.
Offensive Tackle - This group used to be one of the best units in the NFL, but they have fallen off the past couple of years. The majority of their issues in the trenches come at the tackle position on offense, and they'll need to bring someone in to help solidify the position. There's some hope that Bernhard Raimann will be able to step up next year after a rough rookie campaign in 2022, but that's not something the team can bank on.
Wide Receiver - Michael Pittman Jr. has been pretty solid in his time in Indianapolis, but the team still lacks real explosiveness and playmaking out of the position group. They don't have a star receiver or great prospect on their roster, so that's something they could look to address early on in the draft to prime the situation for whoever's at the helm in 2023.
HOUSTON TEXANS TEAM NEEDS
Quarterback - It's obvious that this is the biggest hole in the roster, but it should be addressed in no time. Houston doesn't have the first-overall pick after picking up a miraculous win in Week 18, but they will still be able to get either Bryce Young or C.J. Stroud if they stick with the second-overall pick. They shouldn't have a problem getting one of the guys they want to fill this need, and then it'll become a question of whether or not they picked the right prospect.
Edge - Houton's edge rushers, like almost every other position group for the team, are below average. They had trouble generating pressure on opponent's quarterbacks this year, and that will need to change if they want to be competitive in the near future. Derrick Henry also always trounces them every time they play, so they'd be well off finding some guys that can slow him down.
Wide Receiver - The possible return of John Metchie III would go a long way in helping this receiving room for next year, but that's an uncertainty at this point. Brandin Cooks looks to be heading out the door, so a veteran wide receiver in free agency might suit this team well. They also hold the 12th overall pick in the draft this year, which could very well give them a shot at their rookie of choice in April.